The main idea behind this beauty editorial was to make a skin care themed beauty shot with a twist.
So I came up with the idea of makeing the perfect beauty routine guide for unicorns. Since verybody knows that unicorns looooove glitters, the twist was found...

Huge thanks to Marika for always being ready to add her magic to my project, to Gabrielle for her patience, to Nata for her always out-of-this-world work and to William for publishing this work on his amazing Magazine.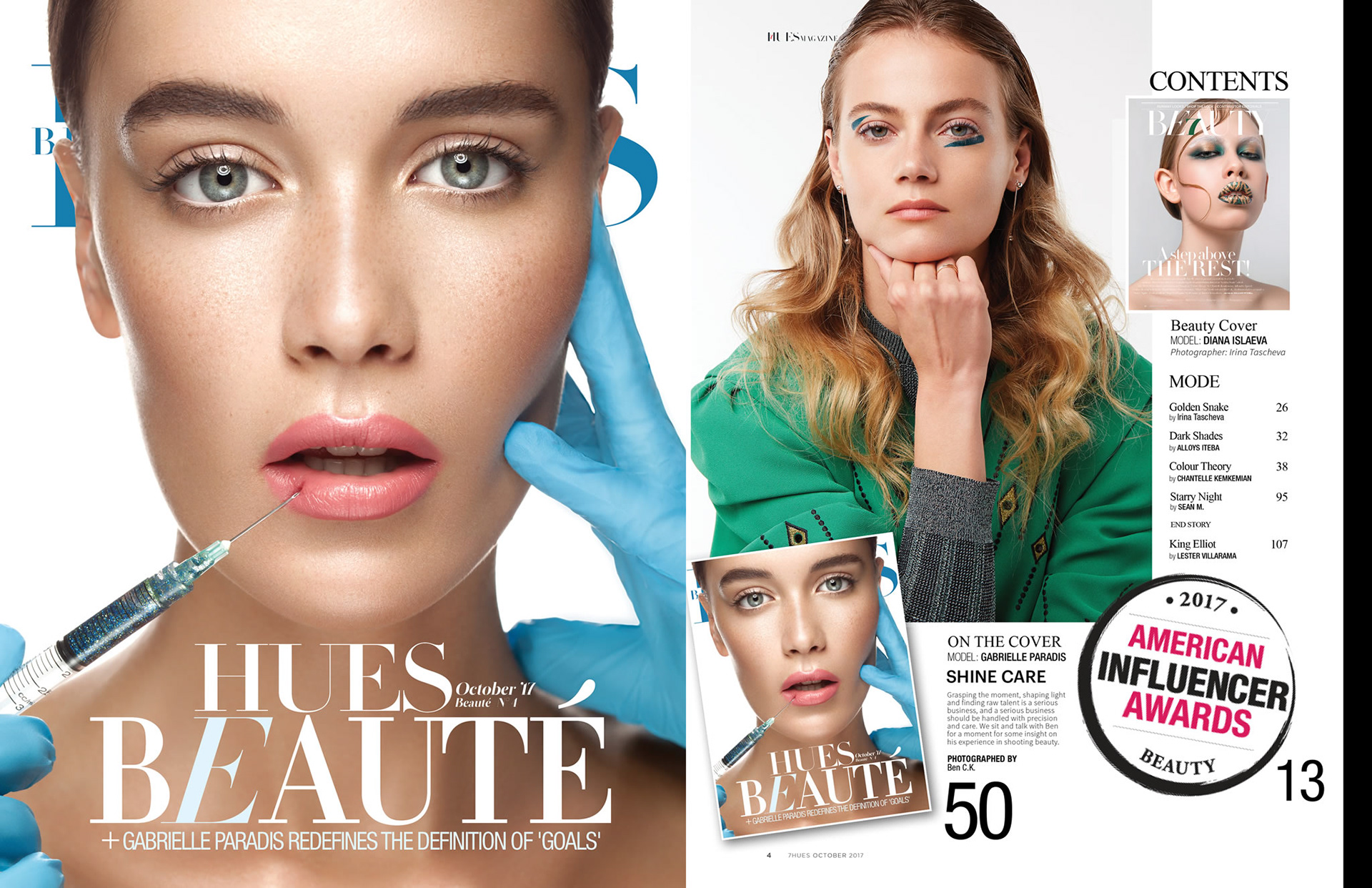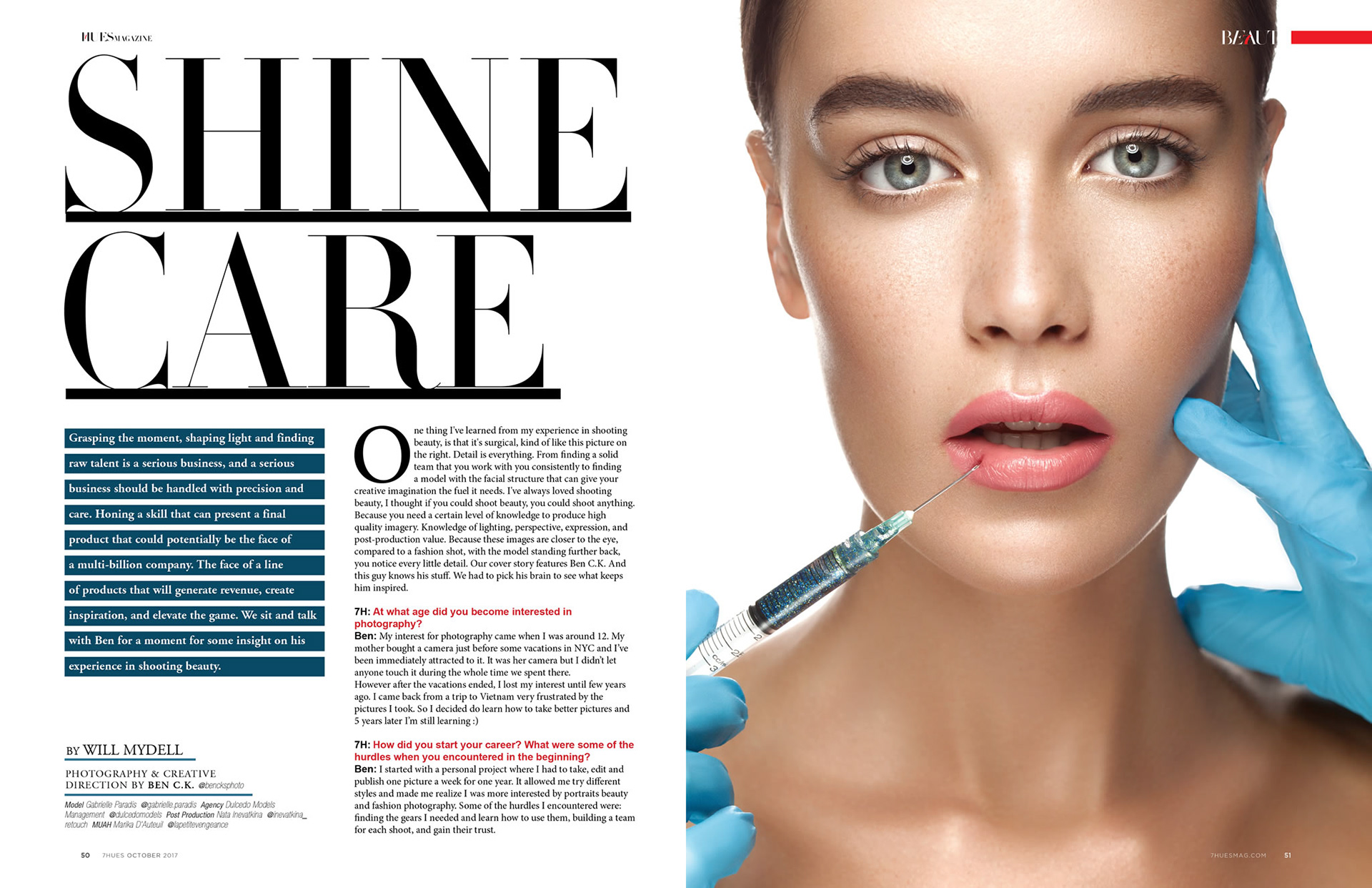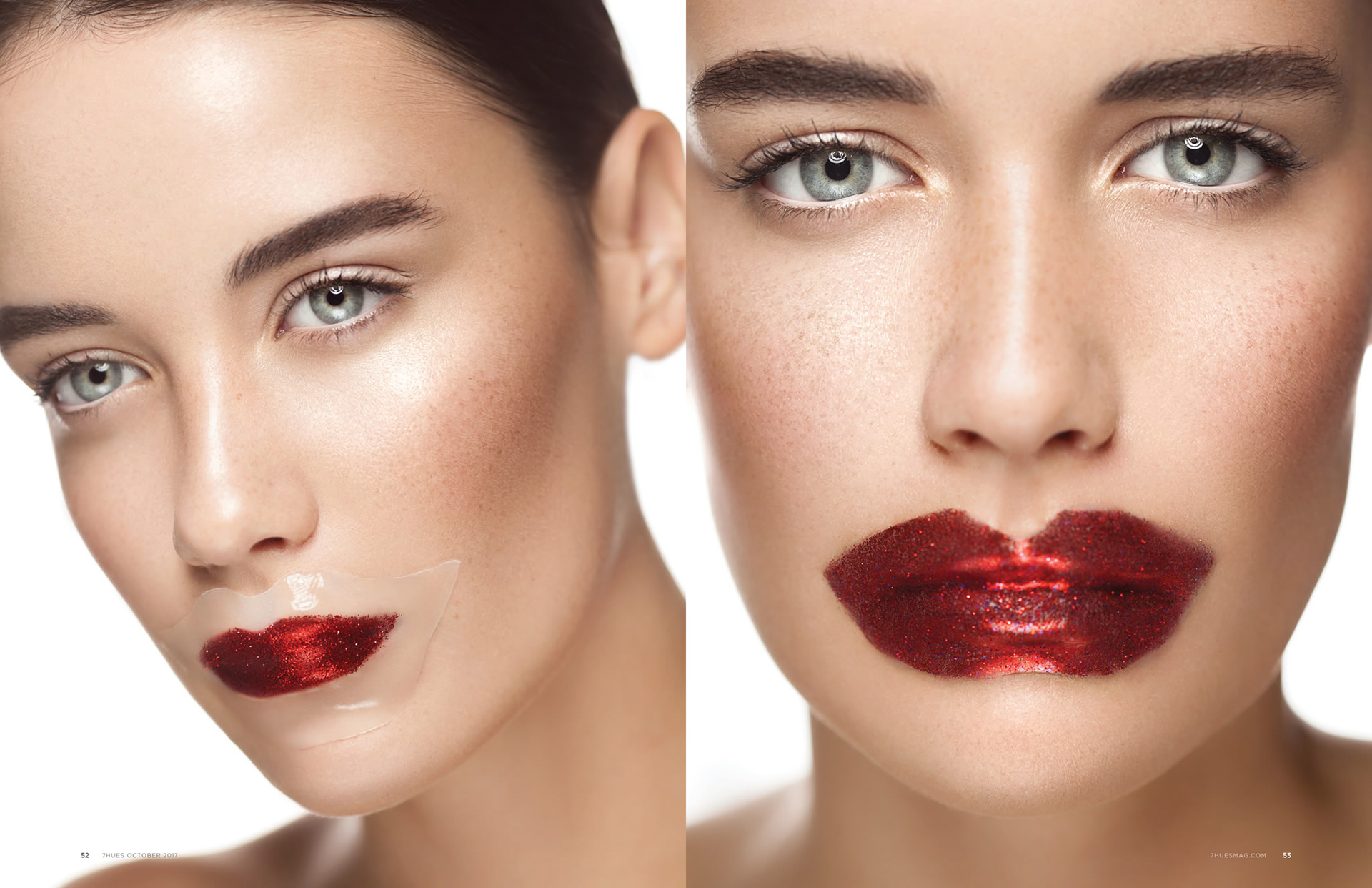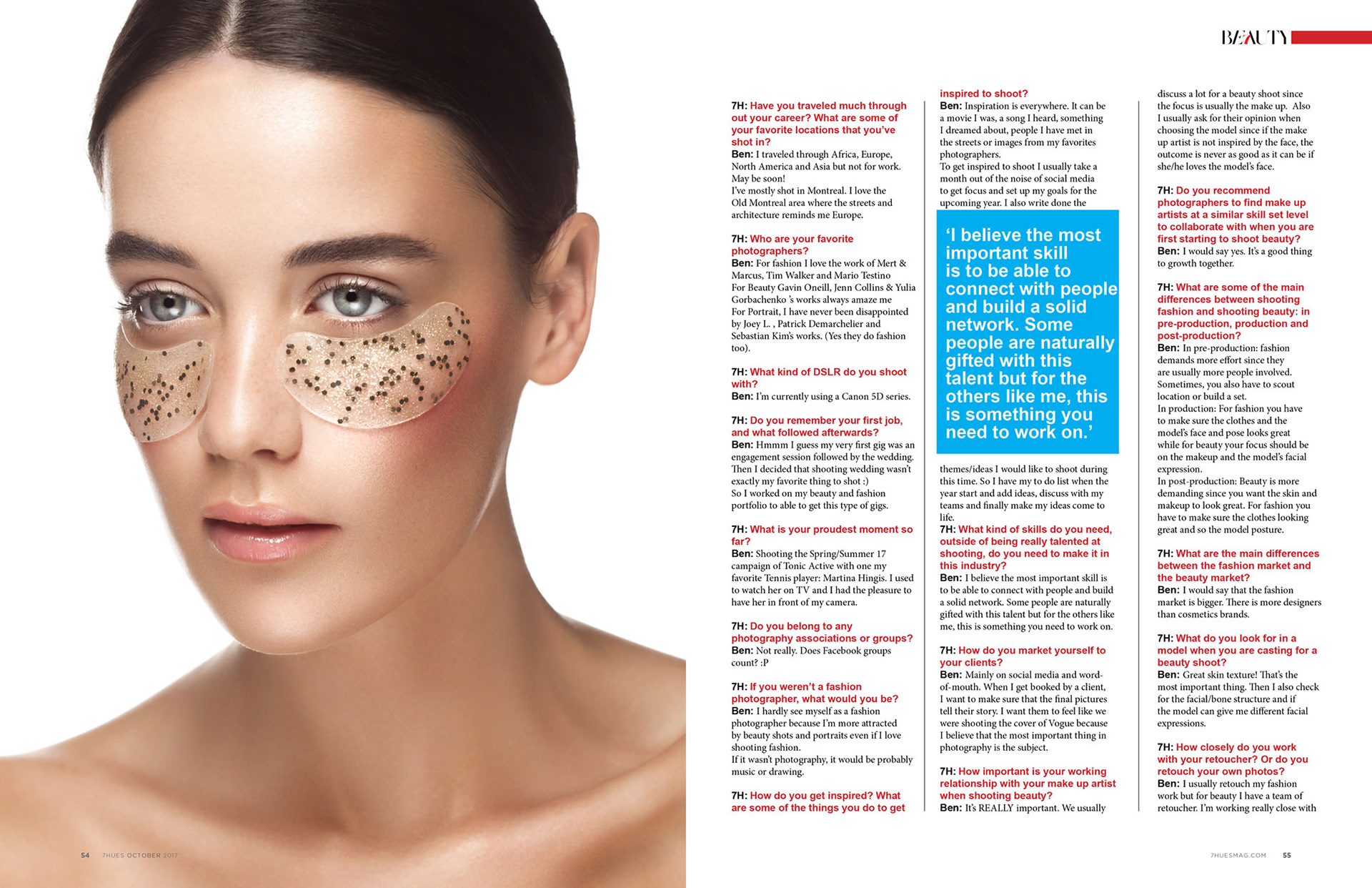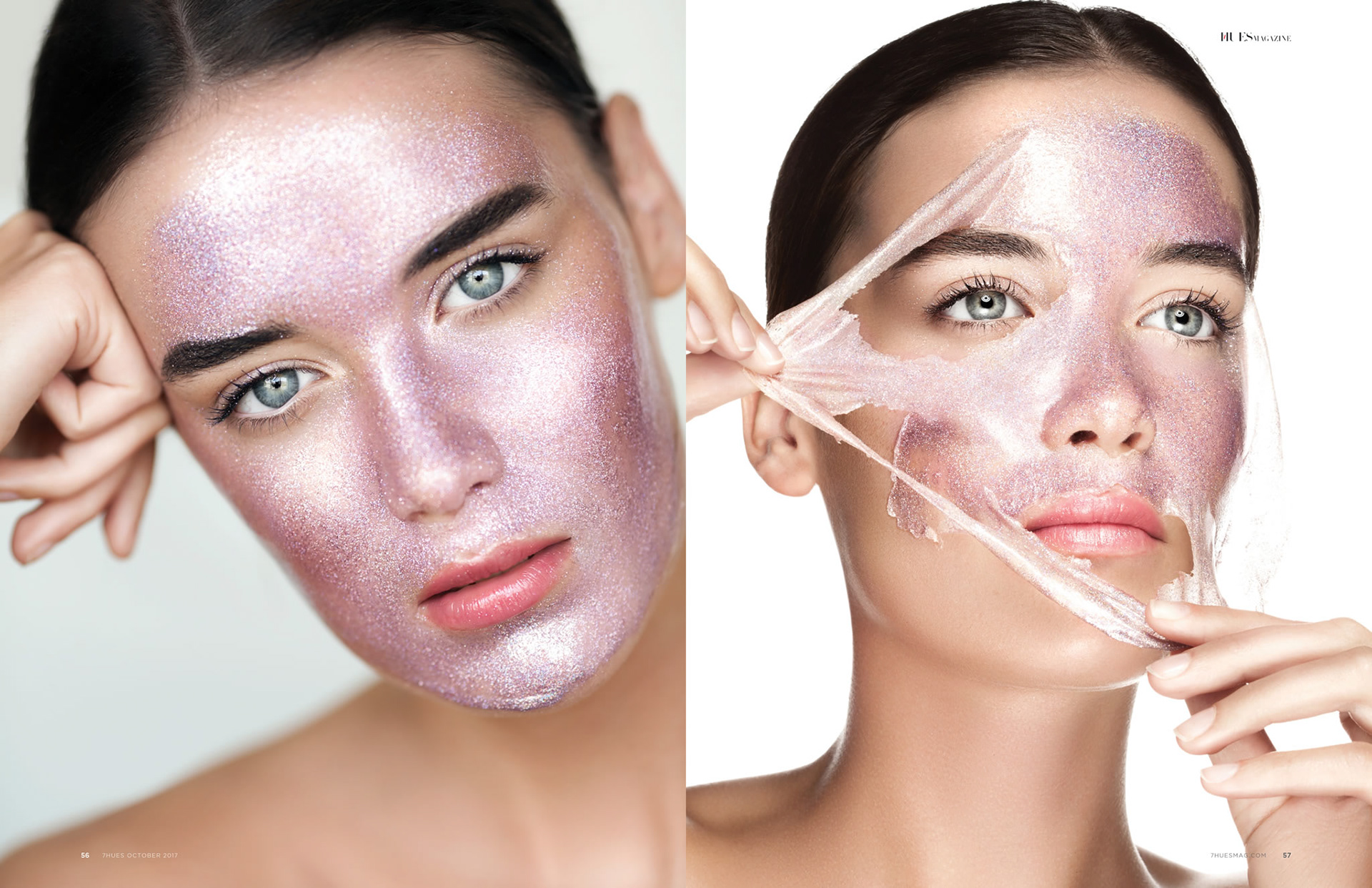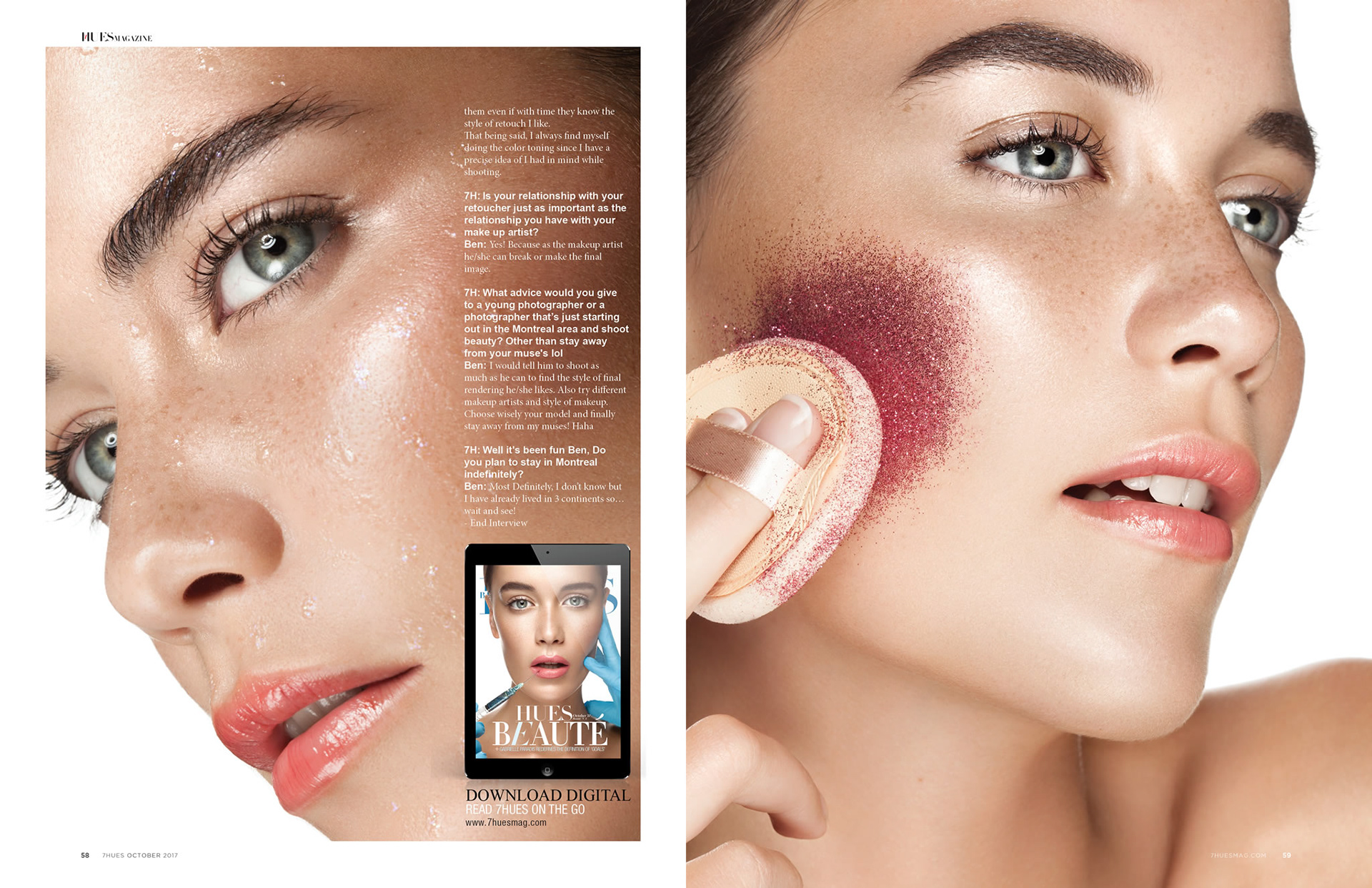 Beauty editorial cover story + interview for 7hues Magazine October 2017
Model:
Gabrielle Paradis
@ Dulcedo Models Management
Makeup/Hair:
Marika D'Auteuil
Post-Production:
Nata Inevatkina
Photography & Art-direction:
Ben C.K.
© bencks.com